REGISTER NOW: TILOS Software Training October 16 -19th 2017
Increase your TILOS software skills, confidence and proficiency with 4 days of face-to-face training from Trimble Certified, Top Rated TILOS Software Trainers.
As a user of TILOS software, you're already well on your way to improved outcomes.
Be that as it may, a tool is only as effective as the user's ability to operate it.  
Expedite project ramp up times, increase your project team's efficacy and invest in your people and project success with professional  TILOS training courses.
Hurry, spots are limited to just 10 attendees per session!
Register now for Basic Training
Register now for Advanced Training


"The trainer was great and extremely approachable and helpful – went above and beyond basic at times to help assist our specific questions."TILOS Basic Training Attendee
TILOS Software Training FAQ'S
Where is the training taking place?
Provided on-site in Edmonton, Alberta Canada. Edmonton is located just a few short hours East of the beautiful Rocky Mountains and Glacier Parks.
If you haven't visited Alberta in the fall, this TILOS Training session is a great opportunity to experience breathtaking mountain vistas and world famous glacier parks.

What types of TILOS Scheduling Software Training are available?
Both advanced and basic TILOS training courses are available:
TILOS Scheduling Software: Basic Training: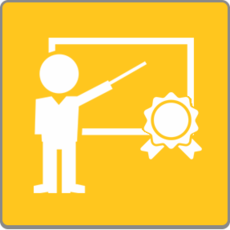 Intended for new users to TILOS. This two day training session will cover TILOS basic functionality like:
Create distance scales

Time scales

Activities

Logic

Environmental restrictions

Histogram reports.

Elevation profiles

Layers

Filters

Resources

Legends

Inserting images

Reporting progress
TILOS Scheduling Software: Advanced Training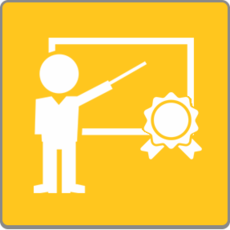 This two day course is ideal for users who have the basics mastered, but want to increase their competency in the use and understanding of TILOS software.
This Advanced TILOS Training will cover:

How to create new views

Change the time scale and distance scale orientations,

Create sub-projects,

Add floating distance scales,

Create task notes and task steps.

Working baselines,

Reschedule settings and options,

Critical path,

Free float and total float,

Sector profiles

Speed profiles will also be covered.

Gantt chart configuration and printing

How to create a Distance Gantt chart.
The advanced training course takes a more in depth look at the topics covered in Basic TILOS training such as progress, calculation models, histograms and manipulating data tables.

Register now for Advanced Training
When is this, open to the public TILOS Scheduling Software Training happening?
Basic training will take place October 16th and 17th 2017, advanced training will take place October 18th and 19th, 2017.
Who will be conducting the TILOS Scheduling Software Training ?

One of only two TRIMBLE certified TILOS trainers in North America, Dean Rosychuk has over 25+ years hands-on experience in project controls with large global projects. This expertise combined with his 5+ years of experience using TILOS means this training will provide your team with real-world value and skills they can start using right away to deliver better project outcomes.
TILOS Training in Edmonton Delivers Results:
Increase Project Team Efficacy:
Can your project schedule really accommodate schedulers to learn by doing?
When it comes to the complexities of large scale projects, don't settle for self-taught. Invest in your team, help them become fluent users of TILOS with world class, face to face training from Trimble Certified TILOS Trainers.
Enhance Professional Development:


In most cases, TILOS Training Sessions can be applied towards professional development credit requirements (PDU's).
Protect Your Investment:


All attendees will receive a copy of the TILOS training manual they can refer back to for years to come.
If you or your project controls team could use a refresher or a well organized introduction to TILOS Software, Register Now For Training!
Hurry, spots are limited. These sessions will sell out.
Register now for Basic Training