TILOS Software Training Professional Dean Rosychuk: Profile
A few minutes with a Certified TILOS Software Training Professional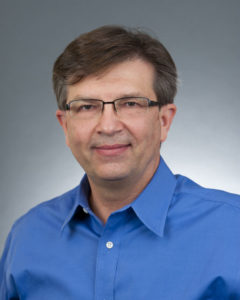 Dean Rosychuk  has been a software trainer since 1992. Educated at the University of Alberta, Canada, Dean has spent his engineering career in various capacities, including planning and training program development. Dean is currently a Trimble certified TILOS Software Training Professional with TILOSamericas.com and Petroglyph Project Analytics.
As a certified Trimble TILOS Software Training professional, Dean consistently gets rave reviews from the attendees at his courses, whether they be in person or online via webinar.
Today we spent a few minutes getting to know Dean a little bit better, in a short telephone interview conducted from Dean's office in Alberta.

Q: Dean, what do you like best about being a software trainer?
Dean: "I like helping people!  Helping them understand how to use TILOS software is very rewarding"
Q: What's the most remote place you've conducted training?
Dean: "Recently I conducted training in both Japan and Australia.  These training sessions were conducted via webinar so I didn't need to travel for 10+ hours to get there. I  started the TILOS software training sessions at 5pm my time to accommodate the client's local time zone."
Q: Where is the farthest you've travelled to conduct in person training?
Dean: I flew down to Texas in the US to provide on-site training for a private corporation there.
Q: Dean, what's your favourite part about being on-site and conducting training face to face?
Dean: "A chance to talk to different people with different perspective brainstorm solutions. What their issues are, how to solve them and what their company philosophy is I find to be the most interesting."
Q: What's the biggest group you've conducted training for? 
Dean:  "It was 15 people in Westminster. Typically training sessions are closer to 6 people."
Q: How did you come to be a TRIMBLE Certified TILOS Software Trainer?
Dean:  "I was an end user of TILOS Software and really struggled with learning TILOS. I made a lot of my own mistakes. The opportunity came up to work with Lorne Duncan, the only other Trimble Certified trainer in the Americas to collaborate on a thorough, well organized TILOS training program and I went for it. What we've built together is extremely comprehensive and includes step-by-step procedures and screenshots in both English and Spanish"
Click here to learn more about TILOS Software training courses 
https://tilosamericas.com/wp-content/uploads/petroglyph-logo-2018-wordmark-white-150px.png
0
0
lorne.duncan
https://tilosamericas.com/wp-content/uploads/petroglyph-logo-2018-wordmark-white-150px.png
lorne.duncan
2017-06-27 23:34:13
2017-06-27 23:34:13
TILOS Software Training Professional Dean Rosychuk: Profile