TILOS Version 10.1 Just Released; Updates Further Speed Up Linear Project Scheduling
TILOS  just got even better; with TILOS software version 10.1, available now!
Already the fastest, most intuitive and easy to understand linear project management software on the global market today, the second update of 2018 makes it even easier to use TILOS.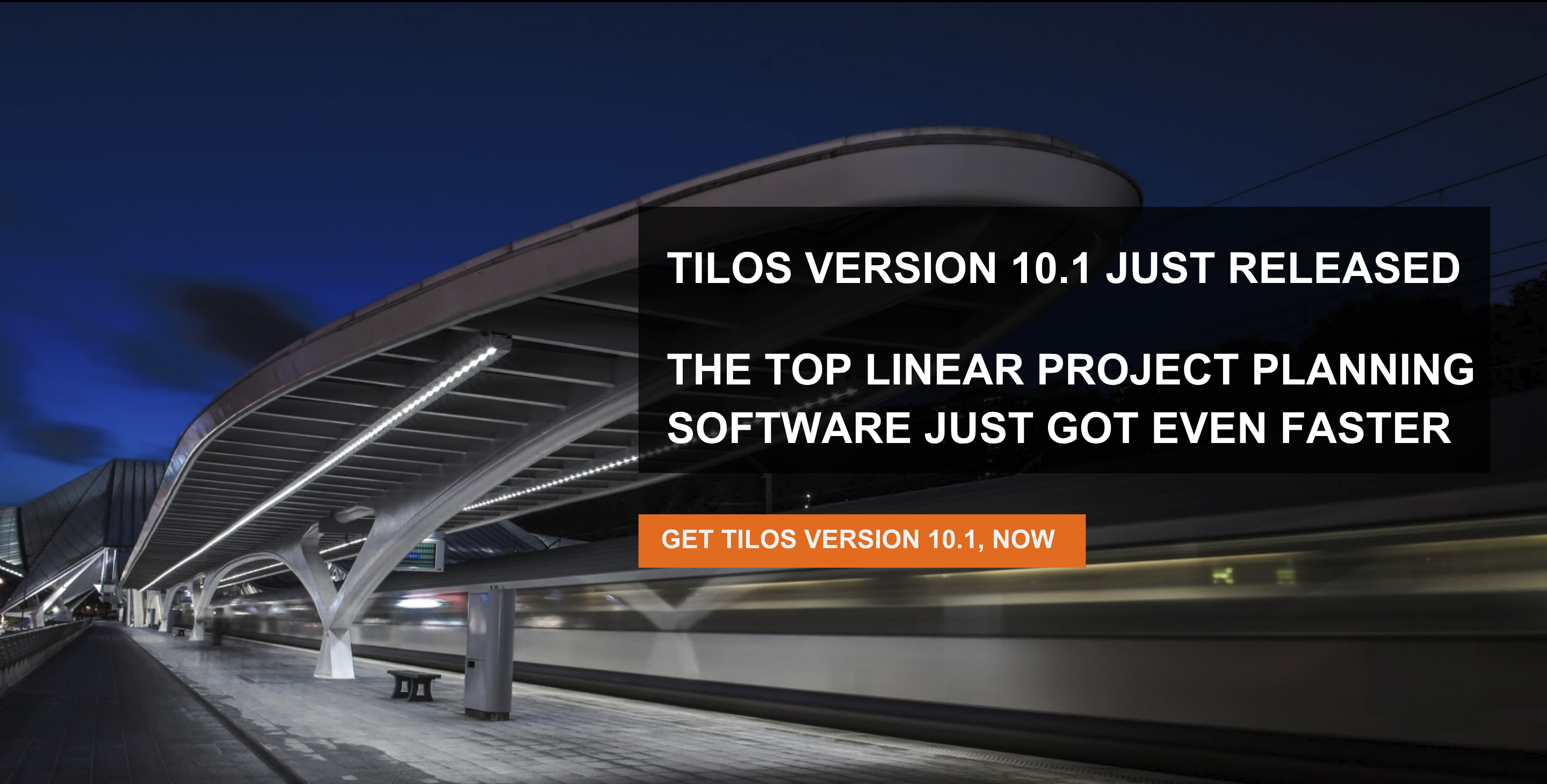 The TILOS new release streamlines five main user experience functions, making them faster, easier to use or providing additional options for a better overall experience.
Now available to new TILOS customers or at no cost to all existing TILOS 10 customers on a maintenance plan. TILOS 10.1 offers a total of 8 major updates and over a dozen minor bug fixes.
Updates included in TILOS 10.1 are:
Better data exchange with Microsoft Project:
 import and export in it's native file format without any intermediate steps.
Copy and paste from MS clipboard to TILOS and vice versa.
Calculations are improved:
TILOS 10.1 Automatically excludes values before an alignment's point of beginning (POB) and notifies you.
User experience is improved:
Print non-Gantt views more easily, the layout of the Print pane has been improved for
easier use.
2. Drag-and drop library images – You can now drag-and drop images from a graphic library
to cells in the same way you can from Windows Explorer.