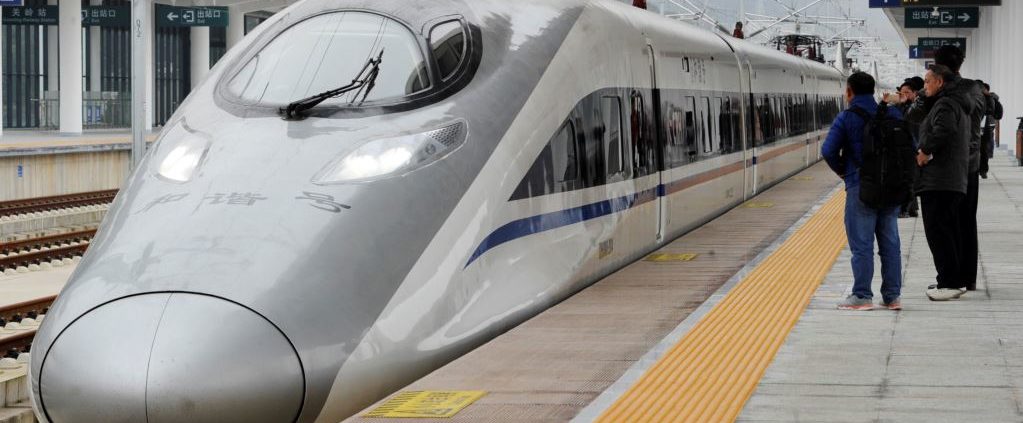 TILOS Linear Infrastructure Investment Project News | July2017
TILOS Software | Linear Infrastructure Investment Project News | July, 2017
Each month TILOS Americas publishes Linear Scheduling News, a curated selection of articles about infrastructure projects, linear scheduling, and all things TILOS. This month's news can be summarized in a lot of talks and agreements around Linear Infrastructure Investments.
China & Thailand to sign a $5 Billion Dollar Infrastructure Agreement For High Speed Sino -Thai Railway
In an agreement expected to be signed in July, China & Thailand will be investing in  a 1260 km long high speed railway to connect Bangkok, Thailand to Kunming, China.
This agreement has been two years in the making as the two countries have been negotiating land access, financial arrangements and worker eligibility.
The high speed rail is thought to alleviate major infrastructure woes in the military run country as much of the costs and resources have been allocated to the maintenance of well used roadways.
This is one of many infrastructure projects in the region thought to be part of the China's "One Belt, One Road" project to develop infrastructure links across Asia.
Tropic's $30 Trillion Dollar Infrastructure Deficit Creates Economic Opportunities: Report
The Sustainable Infrastructure in the Tropics report, released in late June, estimates $US30 trillion needs to be spent in the tropics to achieve the United Nations' targets for sustainable development and ending poverty by 2030.
The Tropics includes parts of Australia, central and southern Africa, the Caribbean, Oceania, South America, Hawaii and parts of Bangladesh, Brazil, China, India, and Mexico and are where the majority of the world's children live.
This report and recommendations for increased infrastructure investment is recommended in anticipation of a a demographic and economic  'seismic shift', where populations are expected to rapidly expand in the area.
Australia, a regional leader in infrastructure is expected to make significant contributions. James Cook University Vice Chancellor Professor Sandra Harding, said "Australia, as the most advanced country with the largest tropical landmass, is well placed to provide the specialist products and services that are demanded to meet the unique needs of tropical countries around the world including our own. We have the people, the skills and expertise to offer to these growing markets."
Likely the most controversial linear project ever proposed in the Americas, has been amended.
US President Donald Trump has expanded his original idea to build a wall between the US and Mexico to now include solar panels.
The proposed project could extend from 200 to 1,000 miles long and is estimated to cost $67 billion.
Adding solar panels onto the wall would add $1.4 to $4.2 billion to that cost, according to one preliminary industry estimate, with the solar panels possibly generating more than $100 million of electricity every year.
"While perhaps technologically feasible, there are many more technical and cost considerations than just slapping a bunch of solar panels onto the wall, including how that electricity is utilized and routed," MJ Shiao, who leads the research analyst team at GTM research says
"With any major energy infrastructure project, the more complexity, the harder and more expensive it is to make work," MJ Shiao
BlackRock, a US Asset management firm now considers infrastructure investment in Latin America on behalf of local and international clients to be a strategic priority for the firm, according to Reuters
"We think that Colombia represents an important investment opportunity that is evolving rapidly for investors that are seeking high quality infrastructure assets," the global director of BlackRock Infrastructure Debt, Erik Savi, said in a company statement
About TILOS Americas
A favourite of leading infrastructure companies across the globe, TILOS linear scheduling software gives Project Planning Managers, Contractors, and Project Owners the ability to create and execute a reliable, comprehensive and easy to communicate linear project plan.
Trimble TILOS software was developed specifically to address the unique challenges of linear projects such as roads, railway, pipeline, bridges for professionals in the construction, engineering and energy sectors.
https://tilosamericas.com/wp-content/uploads/Thailand-Railway.jpg
575
1023
lorne.duncan
https://tilosamericas.com/wp-content/uploads/petroglyph-logo-2018-wordmark-white-150px.png
lorne.duncan
2017-07-01 20:18:59
2017-07-01 20:18:59
TILOS Linear Infrastructure Investment Project News | July2017