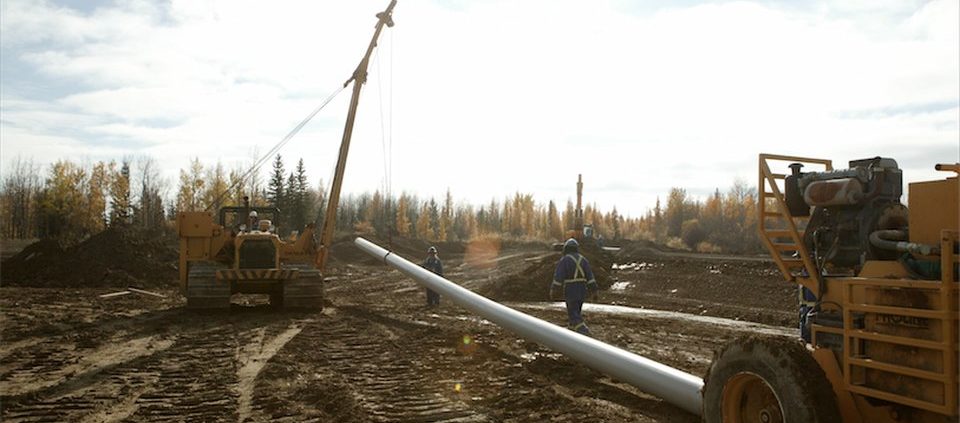 TILOS Infrastructure Project Management Software | Linear Project News: March 2018
TILOS Infrastructure Project Management Software | Linear Project News | March 2018
Each month TILOS Americas publishes TILOS Infrastructure Project Management News, a curated selection of articles about linear infrastructure projects, linear scheduling, and all things TILOS Infrastructure Project Management Software. 
Roads and bridges are perhaps engineering's best examples of function and aesthetic.
The jaw dropping bridges that soar over wetlands, crossing canyons, across rivers and in between mountains are a testament to the ingenuity of mankind.
In Roads & Bridges Magazine, submissions for the best road and bridges in North America are solicited throughout the year. Only 10 of the best linear infrastructure projects are selected as winners.
In this year's edition, project managers and scheduling professionals in some cases had to contend with hurricanes, flooding and other major setbacks to get their projects to completion.
Despite such impactful challenges, these linear infrastructure projects were completed and stand testament to humankind's tenacity and commitment to progress.
Click to view the the best bridges and roads in the US, according to Roads & Bridges Magazine.
Or click here to view Canada's 100 biggest infrastructure projects of 2017
Closing the infrastructure gap in Latin America is urgent for the region's economic wellbeing as well as the quality of life of the population.
However, closing the infrastructure gap by soliciting investment has proven difficult due to unstable governance, corruption, and red tape. The ability to secure funding has become even more difficult given the recent protectionist stance of the USA; historically a large investor in the region.
Despite warnings from the US Secretary of State that investments from China come with a high price tag, Representatives from China and CELAC (The Community of Latin American and Caribbean States) signed a broad agreement to expand ties in the second time China has met with CELAC.
During the global economic downturn, China has offered the region $250 billion in investment over the next decade. It is the top trading partner of many countries in the region, including Brazil, Chile and Argentina.
Tillerson, the US Secretary of state said Thursday at the University of Texas, his alma mater. "China, as it does in emerging markets throughout the world, offers the appearance of an attractive path to development," he said. "But in reality, this often involves trading short-term gains for long-term dependency."
In spite of the daily news that Alberta and BC have gone into a trade war over the Kinder Morgan Pipeline expansion project, Kinder Morgan says they anticipate the delays that would push the project start to September 2020.
Many oil and gas projects that had been put on hold due to the economic downturn are proceeding in 2018. including:
Canada's First Integrated Propane Dehydrogenation and Polypropylene Complex

3.5-billion petrochemical facility
Reduced costs are cited as a main reason for rebooting stalled or deferred projects, with some projects expecting up to $100 million reduction in costs.
Keep Reading 10 Oil & Gas Projects Proceeding in Canada in 2018
It's been 5 years since Paraguay passed the PPP law and at last a major highway project upgrade is underway and slated for completion October 2018.
The first $50 million of the eventual $527 million needed to upgrade Routes 2 and 7 has been secured from a consortium of banks, structured by Goldman Sachs.     
This upgrade in linear infrastructure is considered critical as an estimated 70% of all economic activity in Paraguay is concentrated around the National routes 2 and 7. When the upgrades are complete, they are expected to reduce the time from Asunción to Ciudad del Este from six hours to three and a half hours.
Linear infrastructure construction projects such as pipeline projects utilize a significant amount of steel.
Despite Trump's stated intentions to benefit the American energy economy by placing tariffs on imported steel, the reality is that an increase of 25% in steel costs may negatively impact oil and gas companies and the energy industry as a whole.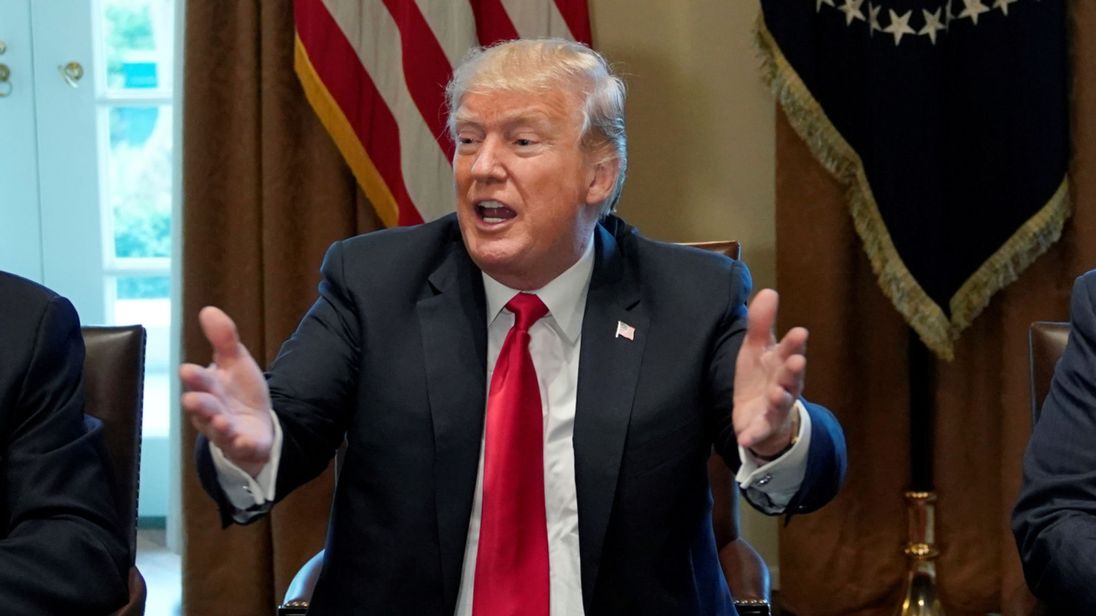 IMAGE courtesy of Sky News
According to Oil and Gas Magazine: A 25% increase in the cost of imported line pipe, fittings and valves would raise the cost of a 280 mile oil pipeline by US$76 million. This size would be typical of those pipelines used to carry shale oil from the Permian Basin to the Gulf coast. Considering a mega project, such as the Dakota Access pipeline, the cost increase could be approximately US$300 million.
This increased cost will likely be passed on to the oil and gas producers who use their lines and, subsequently, the American consumers.
About TILOS Infrastructure Project Management Software:
A favourite of leading infrastructure companies across the globe, TILOS pipeline software gives Project Planning Managers, Contractors, and Project Owners the ability to create and execute a reliable, comprehensive and easy to communicate linear project plan and schedule.
Trimble TILOS software was developed specifically to address the unique challenges of linear projects such as roads, railway, pipeline, and bridges for professionals in the construction, engineering and energy sectors.
https://tilosamericas.com/wp-content/uploads/industrialconstruction_forest-pipes_source_jwn.png__960x536_q85_autocrop_crop-scale_subsampling-2_upscale.jpg
638
960
lorne.duncan
https://tilosamericas.com/wp-content/uploads/petroglyph-logo-2018-wordmark-white-150px.png
lorne.duncan
2018-03-22 21:30:46
2018-03-22 21:31:44
TILOS Infrastructure Project Management Software | Linear Project News: March 2018