TILOS Software Version 10 Just Released; Updates Further Speed Up Linear Project Scheduling
TILOS  just got even better; with TILOS software version 10, available now!
Already the fastest, most intuitive and easy to understand linear project management software on the global market today, TILOS wows with even more intuitive functionality in version 10.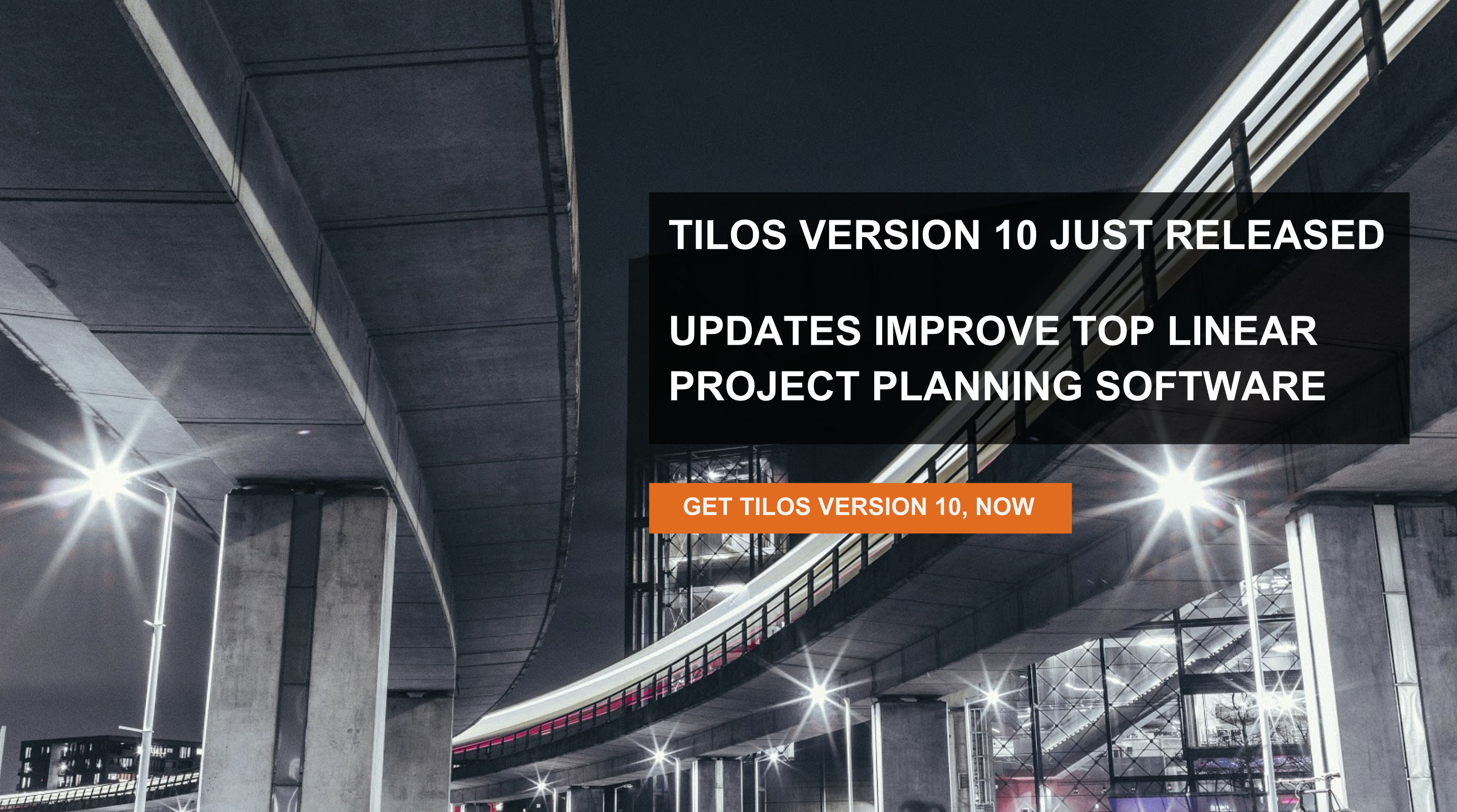 The TILOS new release streamlines a plethora of user experience functions, making them faster, easier to use or providing additional options for a better overall experience.
TRIMBLE TILOS was very careful about the TILOS new release, listening to their customers, test driving new features and tweaking the update until they got it just right.
Now available to new TILOS customers or at no cost to all existing TILOS 9 customers on a maintenance plan. TILOS 10 offers a total of 35 major updates to almost all functionality including mass haulage, the Time-Distance chart, GANTT charts, Rescheduling, Progress Management, Help Section, Printing and more.