Watch how easy it is to import and export data using TILOS linear software.
In this free training video, you can learn step-by-step, exactly how to import data from Primavera P6 professional (P6) into TILOS, and export from TILOS back to P6.
Video Credit: Richard Ormerod
This 18 minute video will show you:
How to set up data field mapping in P6 for a smooth import into TILOS 9.
How to create Start and End Dates and Start and End distance (chainage).
How to create additional Sub projects.
How to import Calendar, Cost Allocations and Resource Allocations.
How to import Activity Codes, Set Task Templates and Specify Layers.
How to export data from TILOS 9 back into P6.
You will learn:
Where the data from P6 will go in TILOS 9.
What fields are required and which ones are optional.
Just how easy TILOS 9 is to use in conjunction with P6.
You will preview:
Task templates
Value fields
A sample Time Distance Location Chart (March Chart)
TILOS 9's intuitive, easy to use, user interface
Click here to watch the Free TILOS Training Video now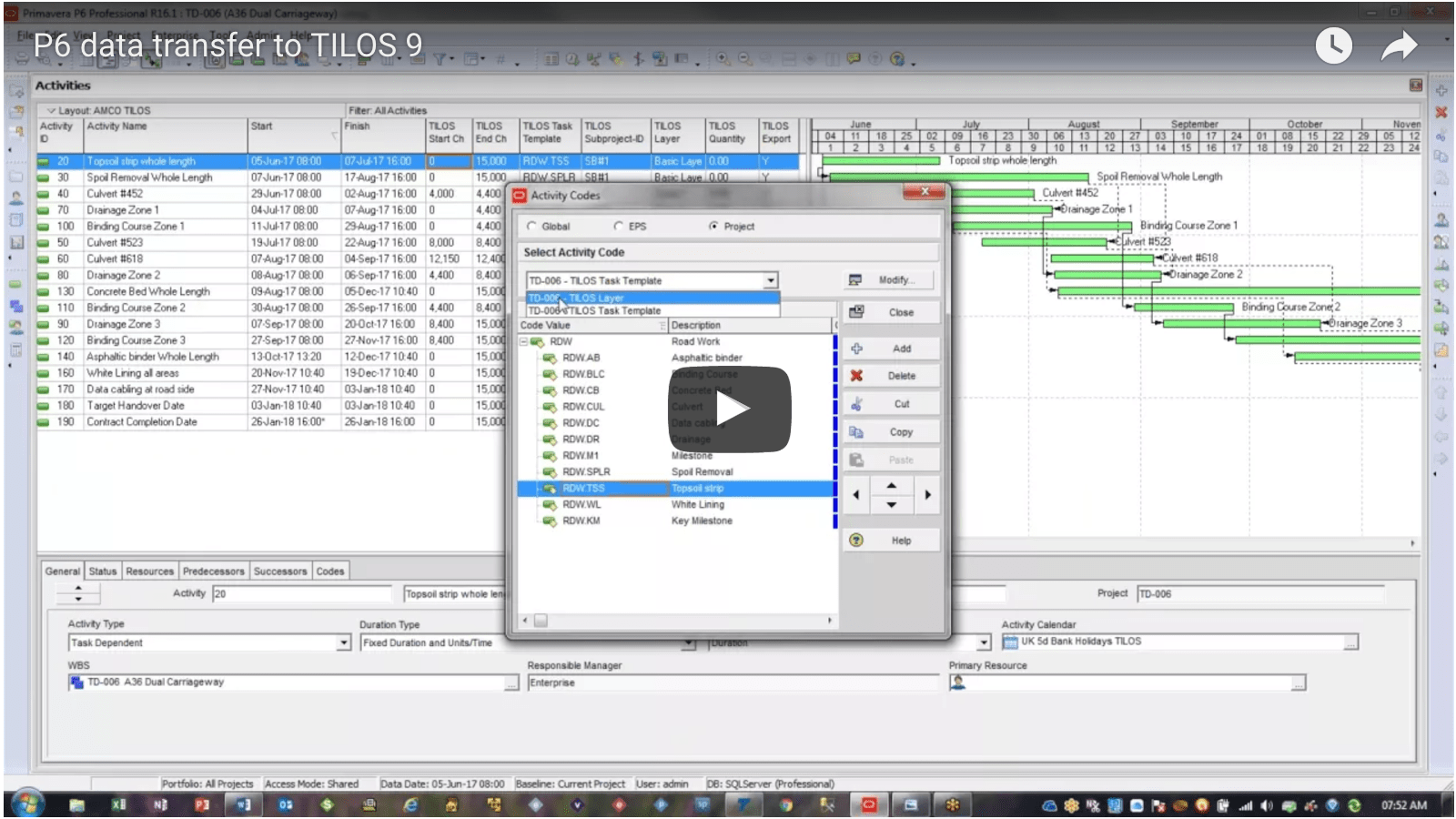 Video Credit: Richard Ormerod